Daises from the Past
Fond memories
A happy place
A new floor—daises
Dancing and yellow everywhere
Sweet dreams and teenage fantasies
I still get that feeling when I see those yellow daises
It so reminds me of that time gone by
A Poem By AnnieG
You're Gonna Miss This
By Trace Adkins
After I painted this, I looked at it and it reminded me of the new floor my parents bought me after my older sister moved out. It was now my room and I picked out a bright yellow linoleum floor similar to this daisy. I painted the walls yellow and I was in heaven.
Painted in oil and background is carved with a knife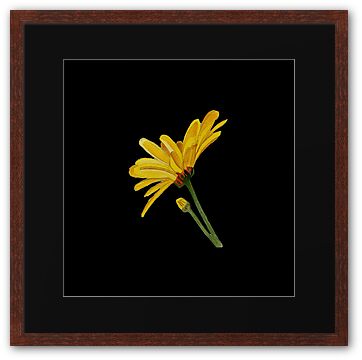 Nehemiah 9:5 –6…" Stand up and praise the Lord Your GOD who is from everlasting to everlasting" "Blessed be your glorious name and may it be exalted above all blessings and praise. You alone are God. You made the heavens and the earth even the highest heavens and all their starry hosts, the earth and all that is on it, the seas and all that is in them. You gave life to everything and the multitudes of heaven worship you.
Neh. 8: 8 They read from the Book of the Law of God, making it clear and giving the meaning so that the people could understand what was being read….this day is scared…
Do not grieve, for the joy of the Lord God is your strength.