<a href='http://www.myfreecopyright.com/registered_mcn/C...' title='MyFreeCopyright.com Registered & Protected' ><img src='http://storage.myfreecopyright.com/mfc_protecte...' alt='MyFreeCopyright.com Registered & Protected' title='MyFreeCopyright.com Registered & Protected' width='145px' height='38px' border='0'/></a>!
MCN :: CM3Q3-N9NQB-DNEWK
-——————————————————————————————-

RedBubble Popular Art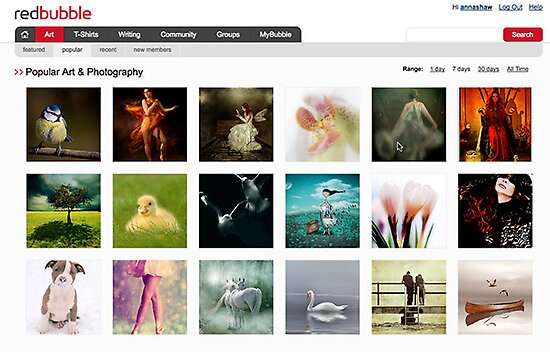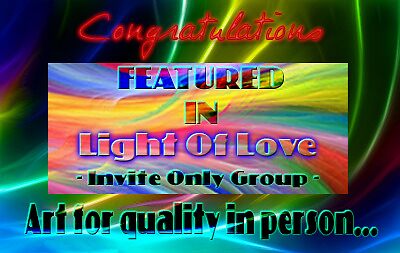 Continuing the story…!
You are looking for a new path, a new aspiration and inspiration for your life. Sitting uncertainly at a cross-roads, you notice a wise woman listening to two brothers argue over an inheritance. They have come to her for judgment. One brother has the whole inheritance, the other has nothing.
"I ask that all of it be given to me," the poor brother demands, "Not only because I have a better right to it, but because I will not be wasteful with it, as he is!" But the rich brother protests,
"It is rightfully mine and that's all that should matter, not what I do with it!"
The woman listens, then awards half of the rich brother's inheritance to the poor brother. You think this only fair, but neither brother is happy. The rich one hates losing half his wealth, and the poor one feels he ought to have gotten all.
"You were fair," you remark to the woman after they have left. "Yes, I was," she answers plainly. "With only half the inheritance, the rich one will stop being so wasteful. And the poor one will have as much as he needs. Even though they cannot see it, this decision was good for both."
You think on this, and new insight on your own life comes to mind.
You realize that you have spent your life achieving worldly ambitions, physical goods, while leaving your spiritual self to starve, primarily because you didn't want to make the sacrifices necessary to feed your spiritual self.
Now, you see that this is necessary. It is the only path you have not walked, and one that you must walk to regain your equilibrium. It is time to balance your own inner scales.
Basic Tarot Meaning
Justice is about cold, objective balance through reason or natural force. This is the card that tells you that you can't keep smoking and drinking without consequences to your health. It is the card that advises cutting out waste and insists that you make adjustments, do whatever is necessary to bring things back into balance: physically, emotionally, socially, spiritually. In a more mundane sense, this card may signal a home/work inbalance, (or even a RedBubble/home inbalance!!) adjustments in a marriage or partnership or a difficult situation that you might find yourself in.
You may not like what you have to do to regain balance in your life, but do it you must.
One final thing to remember about the Justice card is that it is not about punishment, good, bad, right or wrong. It is about adjustment. The sword suggests that sometimes this won't be pleasant. Justice pares things down with that sword so that the scales end up equal. The message is to do what's necessary, no matter how hard, how disagreeable, in order to gain, or re-gain equilibrium. It is not a nice card, but in its way, it is a very wise card.
---
My Interpretation
In this image, I have divided the two sides of the picture to represent the two worlds, physical and spiritual.
As you look at it, the left hand side represents the physical world that you inhabit. The treasure chest, the money and the eagle, represents wealth, status, power and things physical. The right hand side of the image, with the lilies, represent the spiritual side of your life. During the Middle Ages, the picture of the lily was used as a part of religious art and denoted spirituality.
The central character –Justice, is holding two globes, representing the two worlds, and is saying to you that, even though it might be difficult, you do need to get both sides of your life in balance. The owl, of course symbolises her wisdom.
Often in Tarot decks, Justice is blind, or blindfolded. I did not want to portray this, but I chose the model in a pose where she is not looking directly at you, but straight ahead, in full concentration.
Creation
This was created in CS4 and was simultaneously a joy to create and, at the same time, quite tricky because of the light and the shadows. I think it is my favourite so far, as I was delighted with the rich colours and the final composition.
The background image was one of my husband's images…


I thought it was perfect because of the swords hanging in front of the wall. It is the shrine to St Thomas Becket – for whom Justice was certainly blind.
As you will be able to see, I had to deconstruct it and rebuild to make it balance, and to get rid of the rail in the front of the image. The shadows of the swords were far too dark for the final image, so I had to isolate them and reduce their density.
The individual components were overlaid and each of their layers was duplicated and blended in different blending modes to add depth to the colours. Shadows for each of them were added.
Finally a deep texture was added to enrich the drama and the light.
I am indebted to the following artists for their generous gift of stock.
Model by mzzd-stock
Money by Treasure-Pile
Treasure Box by Hidden-Yume
Eagle by speedyfearless
Texture by sirus-sdz
All other components were from my own stock.
---
The song that was buzzing around my head was the fabulous David Bowie, singing 'Changes'

I still don't know what I was waiting for
And my time was running wild
A million dead-end streets
Every time I thought I'd got it made
It seemed the taste was not so sweet
So I turned myself to face me
But I've never caught a glimpse
Of how the others must see the faker
I'm much too fast to take that test
Ch-ch-ch-ch-Changes
(Turn and face the strain)
Ch-ch-Changes
Don't want to be a richer man
Ch-ch-ch-ch-Changes
(Turn and face the strain)
Ch-ch-Changes
Just gonna have to be a different man
Time may change me
But I can't trace time
-—————————————————————————————-
The other cards in this series are….