Original Ink Drawing by Anita Inverarity
This is a re-work of an older sketch which I darkened and added some tone to.
Wadjyt or Wazet (The Egyptian Cobra or Snake Goddess)
Her Direction is North.
Call on her to manage Truth, Water, Nurture, Sovereignty, Divination, Fire, Justice and Protection .
Her symbols are Uraeus, Papyrus, Eye, Wand with stones and Bow and Arrow.
Her totems are Mongoose, Snake and Mouse .
Thank you to my Model- Lauren Laumbach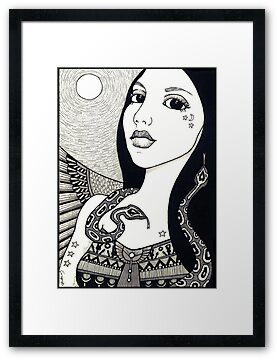 Original on hold for an expo. Enquiries welcome