Original Drawing by Anita Inverarity
(Ink and Watercolour Pencil on Hot Pressed Watercolour Paper)
"Theatre of the Bizarre"
In this series I am exploring characters which focus on the "bizarre" and the "grotesque".
This is my version of "The Child Catcher" from Chitty Chitty Bang Bang. The character is one of the scariest to appear in a family film and Sir Robert Helpmann's fantastic portrayal gives me the shivers. The Child Catcher does not appear in the original Ian Fleming book but was added into the screenplay by the genious mind of Roald Dahl.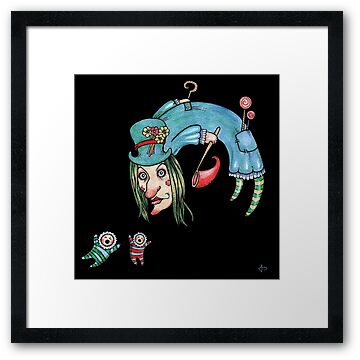 Original available. Enquires welcome