Original Ink Drawing by Anita Inverarity
"Little Blue Alice" Trilogy.
A little different from the White Rabbits classic fanfare to summon the Queen. He looks a little tired & is having a seat, maybe trying to get a note out of that pesky bugle :)) I'm sure he'll jump to attention if Queenie appears.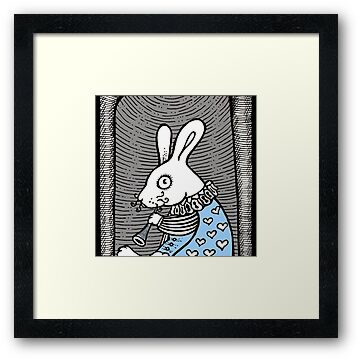 Originals Sold June 2012
The Little Blue Alice Trilogy…..
Cheshire Grin Drink Me White Rabbit Fanfare