Original Ink Drawing by Anita Inverarity
Quirky Quines Series 2
This is from my second series of Scottish Inspired Girls. "Quine" means girl in the North East of Scotland. Its my local dialect and we call it the Doric. This time the girls with have a whimisical, vintage feel. I'm thinking of childhood memories when the victorian influences could be seen in our parks and fairgrounds.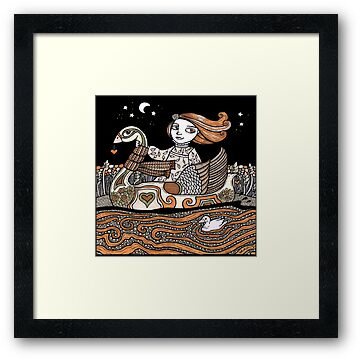 Original available in Black Frame with extra deep cream mount/black insert. Please enquire if you are interested