Original Ink Drawing by Anita Inverarity
Her name is Totsi which is Hopi for "Mocassins".
I have a fascination for Native American culture and tradition and have somehow ended up collecting Bear totems in various forms. I think the Bear is one of my "Spirit Animals". My little Totsi character is not exactly traditional but she loves to play tea party with her bears n bunnies.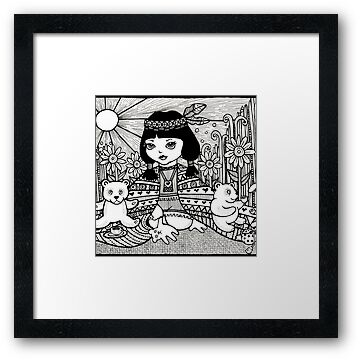 Original Art Work Available in black frame with double black mount. Please enquire if interested
More Totsi ……….
Totsi