Original Ink Drawing by Anita Inverarity
This is from a pair of miniature collections- each little drawing is 1.5 inches Square in the original.
Depicting my favourite characters from Alice in Wonderland. The original has Gold in the backgrounds- I thought it would be fun to do a print version in this format with grey scale.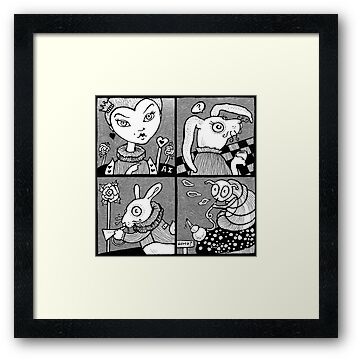 Original Sold June 2011