Original Pen & Ink Drawing by Anita Inverarity
Little Miss Muffet sat on her Tuffet
quafffing some cheap champagne,
Along came a Spider and sat down
beside her….
She really was never the same !!
The second in a series of alternative nursery rhymes with a slight gangster moll/goodfellas vibe.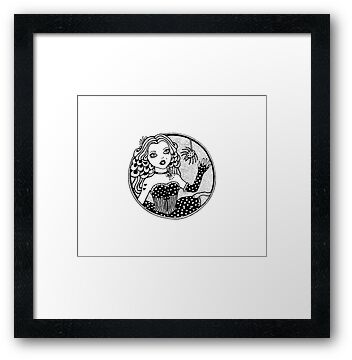 ORIGINAL SOLD- AUGUST 2010
Miss Muffet is also available on a T-Shirt….
T-SHIRTS, HOODIES & STICKERS

More cute Miss Muffet Designs at MY ZAZZLE STORE
Funky Mousemat over at Zazzle