Original Pen & Ink Drawing by Anita Inverarity
I have always been fascinated by ancient far east culture and the beautiful customs & costumes. I spent a lot of 2009 immersed in a set of drawings.
The flowers were drawn from life in my local winter gardens at the Duthie Park and the figures were woven into the sketch afterwards.
My complete Beautiful Asia series is now available in a Calender
BEAUTIFUL ASIA CALENDAR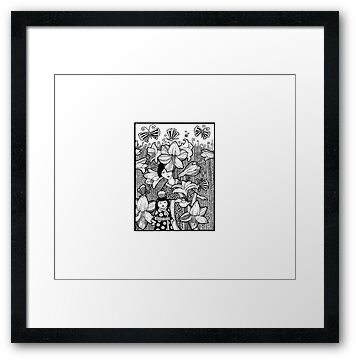 Original Sold Oct 2011