Original Pen & Ink Drawing by Anita Inverarity
I drew this work when my son was quite young
I was experimenting with different patterns and pen work, so it is quite sketchy.
It kind of evolved into something that looks Medieval I think. The Hare is one of my magical creatures that I feel familiar with- Hares, Bears and Cats.
I see the work as a celebration of Motherhood.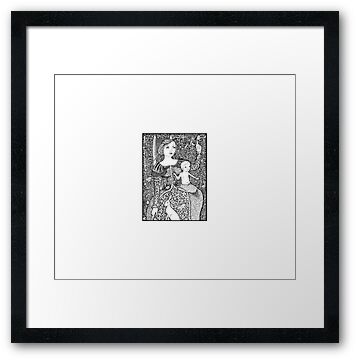 Original now available. Please enquire if interested. It has gold and green highlighting