Anitas Art- Newsletter August 2012
Anitas Art- Newsletter- August 2012
Thank you for reading my August Newsletter and welcome to new subcribers this month.
I'm getting very excited about NEOS 2012 and my new big project "Whisper of the Sith". Next months newletter will be a special NEOS edition featuring all my news for the event and the other wonderful artists who are sharing space at Aberdeen Waldorf School but in the meantime there are some great happenings in August to share with you.

MBC 2012
Phoenix Hall
Newton Dee Village
Deeside
Sat 11th & Sun 12th August
10am-5pm Daily
The annual Milltimber, Bieldside and Cults Exhibition is a not to be missed show. The group is back at the newly re-built Phoenix Hall in Newton Dee Village on the North Deeside Road so I'm very excited to see the "new" venue in this picturesque setting. Visitors can enjoy a huge variety of original artworks and have a lovely day out enjoying the walks and picnic areas. The cafe, gift shop and wholefood shop are also a joy to visit if you havent been to Newton Dee Village before. The popular exhibition is on for 2 days only, so hope you can make it along.
Floral Fox Cub One of my pieces at this years MBC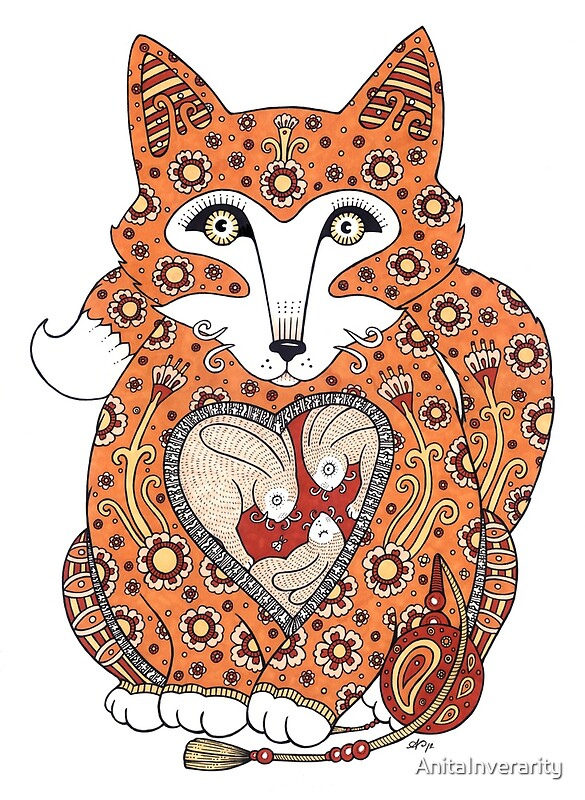 Junction Arts Gallery
Lines, Marks & Layers
Holburn Street
Aberdeen
Opening Preview Night Friday 3rd of August
Exhibition runs until the end of October
Junction Arts
I am incredibly honoured to be included in this group show at Elaines beautiful gallery. Each of the six artists will be showcasing new framed works and there will also be a selection of unframed pieces and greeting cards. Junction Arts is a lovely friendly venue supporting local artists and makers & also offers a bespoke framing service. Its the perfect place whether you are looking for a small unique gift or that special art piece to add to your collection. I would be delighted if you stop by "Lines, Marks & Layers" and let me know what you think of the show :) Definately a highlight for me this year.
Nature Dreaming One of my small unframed pieces at "Lines, Marks & Layers"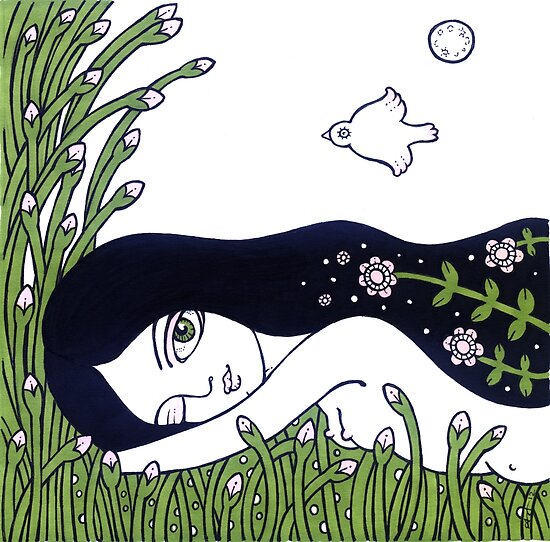 Aberdeen Arts Fair 2012
Aberdeen Music Hall
Union Street
Sat 18th Aug 9.30am- 5pm
Sun19th Aug 10am- 5pm
Aberdeen ArtsFair
After a very successful launch in 2011 the biggest art event on the Aberdeen calendar is back and firmly on the map. It is very exciting to have something to rival the established Fairs in Glasgow & Edinburgh drawing the best art from Scotland and International Galleries. I am very fortunate to be included in the selected artists to show at the Aberdeen Artists Society stance which will showcase members works. The piece I am submitting is "Cat Sookins", do look out for it :)
Cat Sookins

Crathes Castle Cafe
August 14th until the end of August
After a wee break, some of the Artists at the Waldorf group are back at Crathes Castle Cafe for the end of season show. We are trying something a little different, painting on 12×12 and 9×9 boards which are cool to hang as is or can be framed to suit your tastes. Painting is very out of my comfort zone but I'm enjoying sploshing about in Acrylic and Ink and will definately be practicing my painting skills more in the coming months. Thank you to Val Thomson and Karen Hadjitofi for organising this great show and indulging my painting efforts.
Evie A little 9×9 painting for the show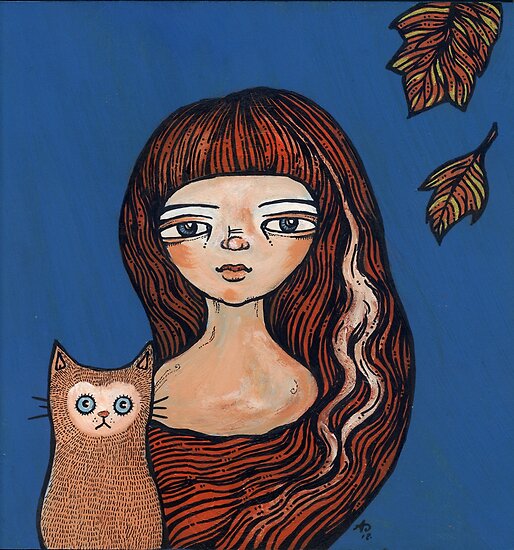 My Facebook
Thank you to everyone following my newly set up facebook page. Over 200 "likes" in such a short time, I am so delighted !! I already did a wee spot prize giveaway for my 100th follower and I'm looking to do a special prize draw to celebrate reaching 300 fans- so please head over and give me a "like" and spread the word. You are all amazing !!
Art by Anita Inverarity on Facebook
My Redbubble
As always you can view all my art at my Redbubble store where prints, cards and clothing products are available. Big thanks to everyone involved at Redbubble- its not just a place to shop but a very supportive and thriving artist community. It played a key role in my decision to become a self employed artist after meeting some amazing people there, including the hard working management team. This month one of the long standing community groups who run the SoJie online exhibitions nominated one of my older works "Kurt Cobain" for their juried show "Portrait"
My Redbubble Store
SoJie 17- Portrait
Art at the Hall
Originals in Oil
William F Inverarity
St Peters Heritage Hall
Station Road East
Peterculter
Sat 4th August- Sun 2nd Sept
Saturdays & Sundays 2pm-4pm
Continuing our wonderful artists exhibitions at the Heritage Hall in Peterculter this month. William F Inverarity (my dad) will be showing his oil paintings on a wide range of subjects from local scenes to florals and still lifes. William uses palette knife to build up rich layers full of texture and colour & inspirations include the Scottish & Candian colourists.An avid and prolific painter for over 30 years, William has had work accepted into Aberdeen Art Gallery on 3 occassions and has featured in a calendar by Aberdeen College where he has attended many classes over the years.
I am putting together a wee online gallery for dad this week so will do a seperate advert for the show with links to his work as I'd love everyone to see more of it and head along to his solo show where he'll be doing a bit of "live" painting too. Look out for more news soon :))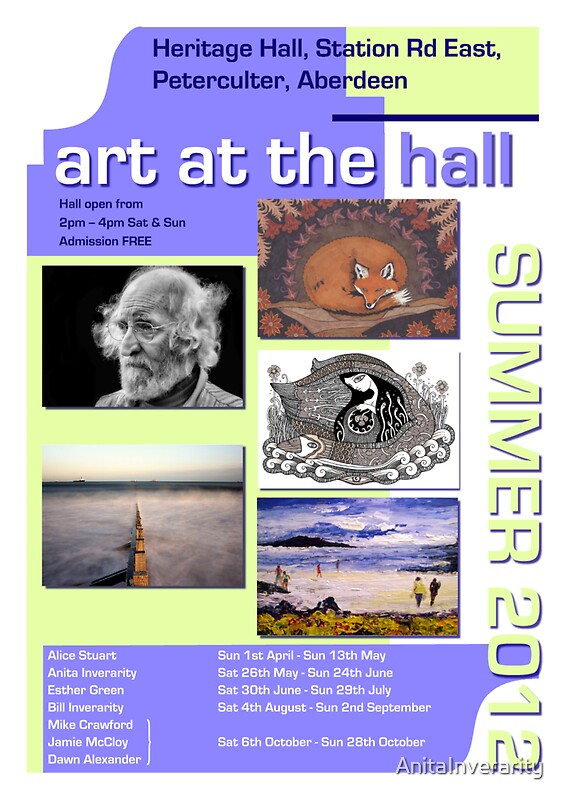 Poster Design by Gio Alzapiedi
Thank you again if you got to the end of the page. I wish I could keep it short but I like to "chatter" away and when I think I'm not being productive I suddenly realise I've had a busy month again. Next on the must do's is replacing my beloved scanner, which has gone seriously wonky- so new works might be slow to upload until that is done- then hopefully I'll have a wee bundle to share, thanks for bearing with me.
Luv Anita xx