Anitas Art Newsletter April/May 2014
A round up for April & May this month. I have been busy working on some new pieces for my summer shows & look forward to sharing more news with you soon. In the meantime I am part of some exciting exhibitions during May and hope you can manage along to see the works in person.


10th May- 7th June
King Street- Aberdeen
I have 2 new bird pieces as part of this show which includes a variety of local artists showcasing their work.
On now & the exhibition runs until the 7th of June
Please check the website for more details & opening hours HERE
Kinship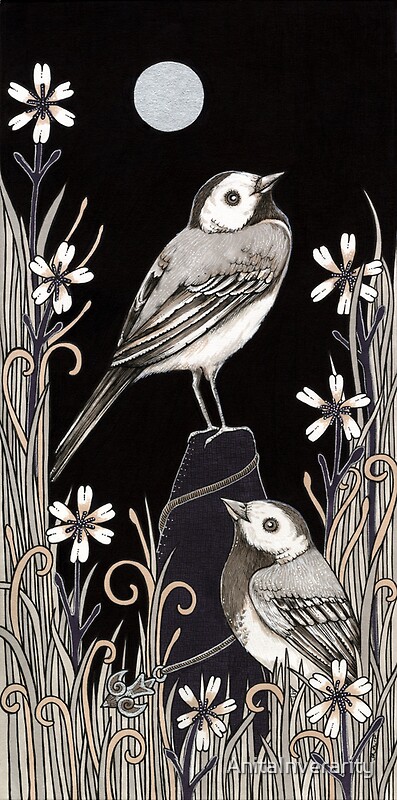 Aberdeen Art Gallery & Museums
Schoolhill
Aberdeen
10th May-21st June
I am delighted to have my piece "Scathach" accepted into our biggest juried exhibition of the year here in Aberdeen. It is always wonderful to see your work displayed in such a grand setting. This years exhibition dates are 10th May- 21st June. I would love if you can manage along to see the show in person.
Scathach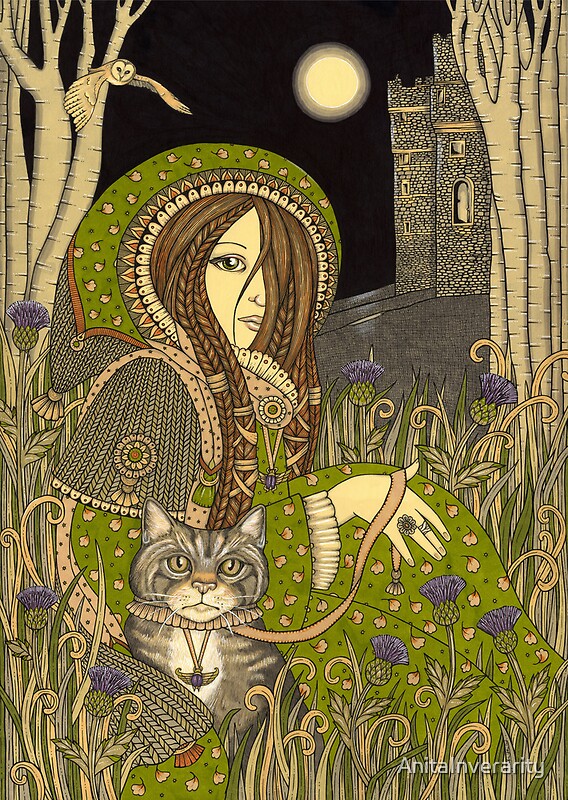 Very honoured to be invited to show my work in 2 overseas exhibitions this spring/summer along with some of my favourite artists.
The first of which is on now at the gorgeous new Corvidae Collective Gallery. A first edition boxed canvas of "Huginn & Muninn" will be on display until the end of May. The original of this piece will be available in my June show "Of Mice & Maidens" with Lesley McKenzie at "Art at the Hall". Inquiries are welcome.
Huginnn & Muninn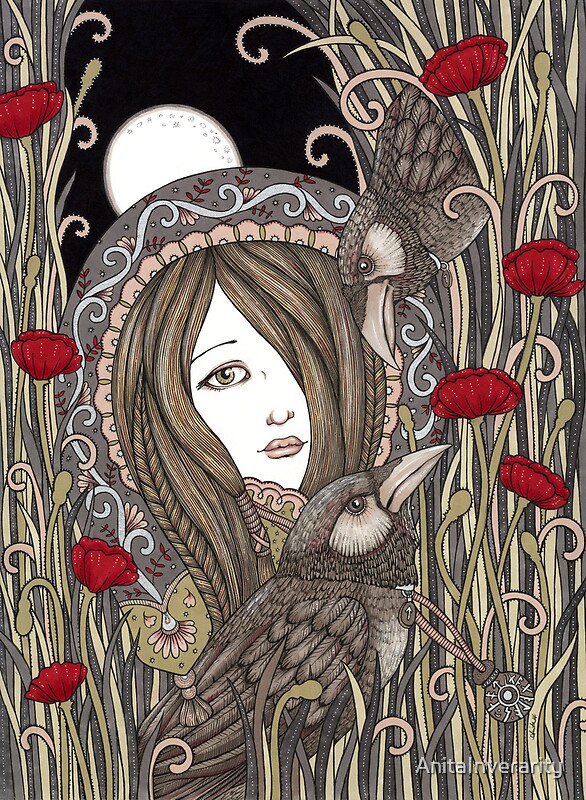 Still time to catch the Spring Show at Milton Gallery Crathes where I have a couple of pieces on show. Always worth a visit & the works will be changing over for summer at the end of this month.

A busy few months ahead & lots of new pieces being created for "Of Mice & Maidens" in June, the Heinzel Gallery Summer show in June and ArtAboyne in July. Expect Maidens, Mice, Birdies and more including a small series of "Klimt" inspired pieces with gold & copper leaf.

I'm really excited about my exhibition at Art at the Hall next month along with one of my favourite local artists Lesley D McKenzie. We are busy working on new pieces but in the meantime you can see Lesley's new exhibition of works at Gallery Heinzel, Thistle Street during May- not to be missed.
Two Views
Alice Stuart & William Inverarity
Weekends in May
2pm-4pm
St Peters Heritage Hall
Station Road East
Peterculter
Aberdeen
Our May exhibition at "Art at the Hall" features the work of Alice Stuart & William Inverarity (my dad).
"Two Views" brings together two styles of painting in Acrylic & Oil using brush (Alice) and mainly palette knife (William)- Both are equally vibrant and enthralling- Capturing Local Scenes, Flora & Wildlife. Join us weekends in May Sat & Sun 2pm-4pm- As always tea & cake is served and there is a wide range of both framed & unframed pieces to suit every taste & pocket.
Please note the venue will be closed for Gala Day on the 31st. If you would like to visit during the week instead email me on ainver@f2s.com to arrange an appointment.