Anitas Art Newsletter March 2013
Newsletter March 2013
Welcome to my March Newsletter, a little later than planned. Lots of exhibition news this month and a big deadline to finish my "Whisper of the Sith" project. I hope you will manage to come and see my work in some of the shows.
Gallery Heinzel Spring Show
Opening Preview Saturday 27th April 12pm-3pm
Open Daily 27th April- 1st June
I am very happy to be given the opportunity to show my "Whisper of the Sith" large scale works with Gallery Heinzel at the end of April. The project was supported by the Aberdeen and Aberdeenshire Visual Arts Awards and was due for completion in September but I have put all other work on hold to finish the 8 pieces for this showcase which I have been working on for the last year. The last piece "The Queen of Elphane" is being worked on at present and there will be some smaller pieces in the exhibition too. A big big thank you to Lesley and Bruce at Frameworks Gallery for all their help and expert framing services Frameworks Gallery
Gallery Heinzel on Facebook Link
Gallery Heinzel website for opening hours, online exhibition and inquiries Link
Follow the stories behind each work on my Blog Whisper of the Sith Blog
Here is one of my latest works from the project-
"Beira"

Gordon Arts Annual Exhibition
Inverurie Town Hall
Friday 22nd March- Tuesday 26th March
10am-5pm Daily (closes at 4.30pm on the Tuesday)
Very pleased to be taking part again in this annual exhibition which is one of the largest in the shire. Works include my Floral Fox Cub and A Pot Full of Honey. I can also recommend a visit to the nearby garden centre which does a lovely menu and superb selection of cakes.
Inverbervie Annual Exhibition
Burgh Hall
Inverbervie
Preview Evening 30th March at 7.30pm
Open Daily 10am- 4pm until the 7th April
My first time exhibiting in this popular exhibition and its always been one I have enjoyed visiting with a very large selection of works. I will have small framed pieces and unframed original pieces in the show.
The Fishermans Cat One of my unframed pieces showing at Burgh Hall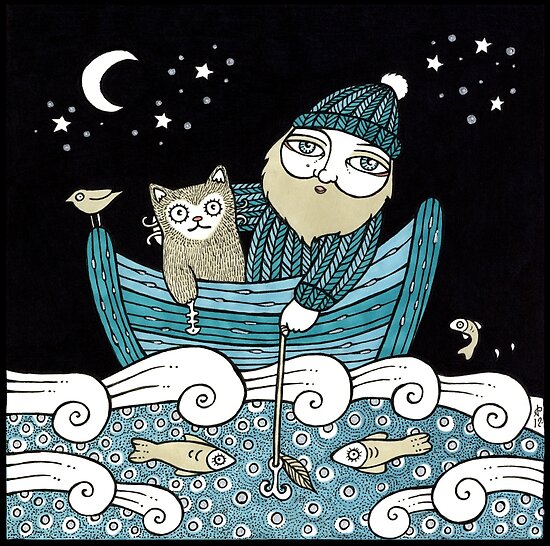 The Milton Gallery Spring Show
The Milton Spring Show runs until the end of May. I am showing some of my "Quirky Quines" series and my first brass etching piece at this gallery.
Orlas Orminston Orchard One of my "Quirky Quines" available at The Milton Gallery, Crathes.
The Milton Gallery Website Link

Well after my big deadline is complete I'm straight onto a bunch of new ideas and projects which I'm very excited about. The first is a series of colourful birds that I have done some concept sketches for. These pieces will include gilding in gold leaf. I have completed the first piece of a Peacock and others in the works include a Pheasant, Red Cardinal and Kingfisher so far. Here is a sneak peek of the first one-
Sovereign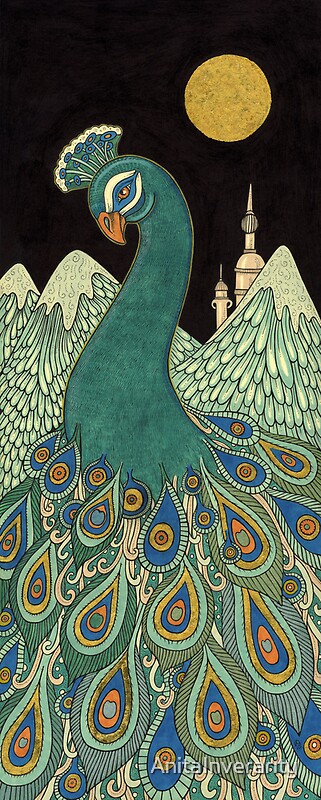 I will be creating 3 new pieces for various Juried Shows coming up in the next few months, so keeping my fingers crossed for them.
There will also be some attempts at Pyrography happening real soon (watch this space) and then onto some new small works for a show in June.
I hope to squeeze in a wee holiday in July :)

Peteculter Heritage Hall
Station Road East
Peterculter
Saturdays and Sundays
2pm-4pm
April till October
We have an exciting program of rolling exhibitions again this year. A wonderful afternoon out to enjoy the art and have some vintage teas and homebaking.
I will share the full details in my next newsletter but in the meantime please visit our first show in April (opening Sat 6th).
Karen Anderson is a Print Maker at Grays School of Art- It is her first show at the hall.

Finally the popular Bad Apples Monthly Auction continues on our Facebook Page. This month the theme is "Seven Deadly Sins". Here is my little piece, completed before things got too busy. It all kicks off on the 27th of March for one week. Follow the Facebook page to keep up with announcements.
Bad Apples on Facebook
"My Little Green Eyed Monster"

Thank you so much if you got to the bottom, appreciate you stopping by so much.
Best Wishes
Anita x