Avalon , Lothlorien, Rivendell…..all the legends of enchanted woodlands and magical springs have influenced this piece of Artwork.
The Well is a photograph of 'Chalice Well' which sits at the foot of Glastonbury Tor , reputed to be the ancient Isle of Avalon.
Musical Inspiration for this peice :
Echoes of the Ancient Forest by Nigel Shaw (seventh wave music)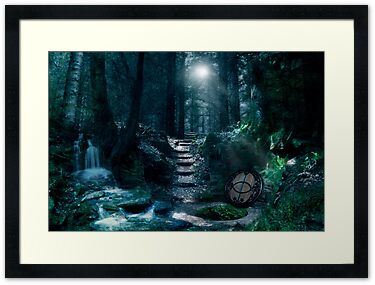 !
http://ih1.redbubble.net/work.6627377.1.papergc...!