Ludwig II (Ludwig Otto Friedrich Wilhelm (25 August 1845 – 13 June 1886) was King of Bavaria from 1864 until shortly before his death. He is sometimes called the Swan King (English) and "Märchenkönig" (Fairy tale King).
2011 marks the 125th year after his death, this is my tribute to our king!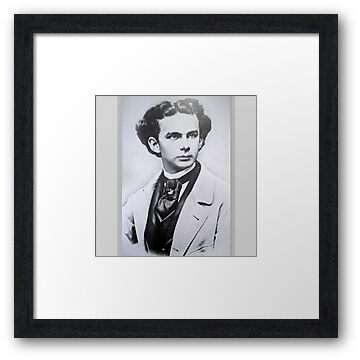 Ludwig died under mysterious circumstances, questions about the medical "diagnosis" remain controversial. One of his most quoted sayings was "I wish to remain an eternal enigma to myself and to others."
Ludwig is best known as an eccentric whose legacy is intertwined with the history of art and architecture. He commissioned the construction of several extravagant fantasy castles and palaces, the most famous being Neuschwanstein, and was a devoted patron of the composer Richard Wagner. Since his legacy of grandiose castles lives on in the form of massive tourist revenue, King Ludwig is generally well liked and even revered by many in Bavaria today.
click here for Linderhof Palace