4663 views, 25 favs, 18 sales (greeting cards and canvas), thanks a million to the buyers :)
tribute to Audrey Hepburn featuring one of her favourite scents "Creed Spring Flower" (inspiration & portrait from the movie "Breakfast at Tiffany's" belongs to the public domain) collage created by The Creative Minds
featured in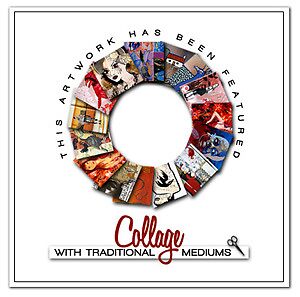 and The World As We See It, Or As We Missed It.
Celebrate yourself in the legendary artistry of the House of Creed, preferred by royals, aristocrats and stars. Spring Flower Eau de Parfum is from Creeds Private Collection. Now available to legendary chicks like you. Fresh floral mix of Rose and Jasmine. Crisp notes of Peach, Apple and Melon. Base notes of Musk and Ambergris. Smart. Sophisticated. Feminine.
The waifish star and muse of Givenchy, Audrey Hepburn could be quite the sage as well, turning out insightful phrases about working hard, living well and aging gracefully. Her simple, cautiously optimistic approach to life came as a result of her childhood in occupied Holland during World War II.
The daughter of Baroness Ella van Heemstra Hepburn-Ruston, Audrey left Amsterdam for London as a teen to study ballet. Her dance aspirations morphed into a Hollywood career.
"Be genuine," "Live without regret" "Listen well" and "Get plenty of vitamin C".
Audrey ate what she wanted but still watched her figure, and devoted herself to global causes without becoming political.
"Living is like tearing through a museum. Not until later do you really start absorbing what you saw, thinking about it, looking it up in a book and remembering— because you can't take it all in at once." Audrey Hepburn