photography & artwork: Shiny Happy People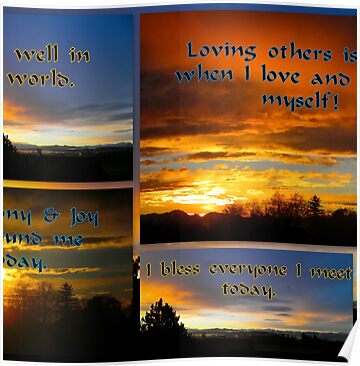 Affirmations program the conscious & unconscious mind to focus on what you want!
Affirmations help turn negative self-talk into positive self-talk!
It's the repetition of affirmations that leads to belief.
Every thought we think and every word we say is an affirmation.
All of our self-talk or inner dialogue is a stream of affirmations.
We are continually affirming subconsciously with our words and thoughts.
This flow of affirmations is creating our life experience in every moment.