Calendar Link
featured in "Alphabet Soup Letter Q" & "Covered Bridges Plus"and in the compact group forum
1 greeting card sold to Francis McCafferty, thanks a million for your support!
927 views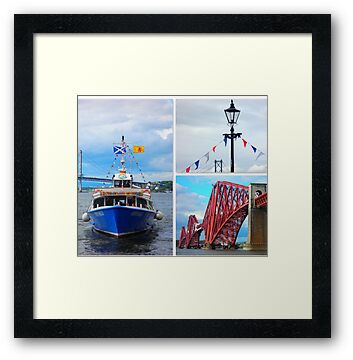 Other pics in this series: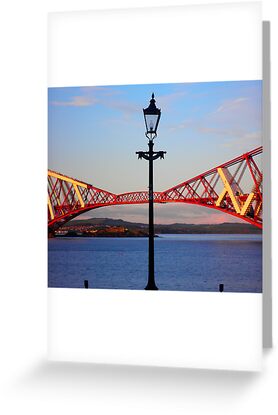 The 1.5 mile Forth Railway Bridge, the world's first major steel bridge, with its gigantic girder spans of 521 m. (1710 ft.) ranks as one of the great feats of civilization.
It was begun in 1883 and formally completed on 4 March 1890 when HRH Edward Prince of Wales tapped into place a 'golden' rivet.
Today, the bridge, Scotland's biggest 'listed' building, continues to form a vital artery in Network Rail's East Coast railway system; it carries 180 – 200 trains per day.