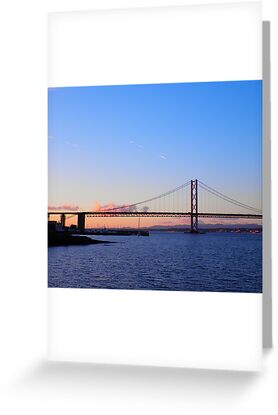 Photography: The Creative Minds
using my new Olympus Digital Compact Camera
For the History lesson:
The Forth Road Bridge is one of the world's most significant long span suspension bridges. With a main span of 1006 metres between the two towers, it was the fourth longest in the world and the longest outside the United States when it opened in 1964. In total, the structure is over 2.5 km long. A staggering 39,000 tonnes of steel and 125,000 cubic metres of concrete was used in its construction.