photography & artwork: Sabine A. Rusted *
The Creative Minds for Shiny Happy People
Italy, Lake Garda, 2 September 2010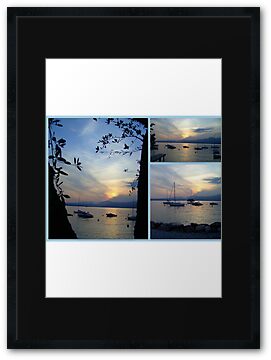 Torri del Benaco is a municipality in the Province of Verona in the Italian region Veneto, located about 130 km west of Venice and about 30 km northwest of Verona at Lake Garda.
Lake Garda (Italian: Lago di Garda or Benaco) is the largest lake in Italy. It is located in Northern Italy, about half-way between Venice and Milan. The lake is a major tourist destination, including a number of exclusive hotels and resorts along its shore.