Calendar Link
2508 views, multiple features and challenge wins, see details below!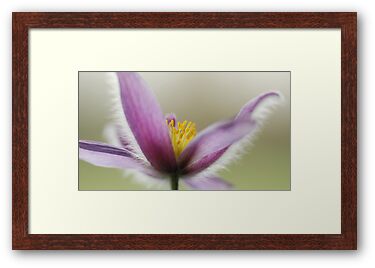 camera: Nikon SLR with macro lens
featured in "Spring Blooms", "Colour me a Rainbow", "Tropical Zone", One Single Flower & "One Single Flower on Show, Zingers TOP TEN IMAGE & many more (see comments for details)"
Top Ten Placement in The Tropical Zone
Pulsatilla vulgaris belongs to the Buttercup family, native to western, central and southern Europe.
It grows to 15–30 cm high and when it is fruit-bearing up to 40 cm. The roots go deep into the soil (to 1 m).
The finely-dissected leaves are arranged in a rosette and appear with the bell-shaped flower in early spring.
It grows in sparely wooded pine forests or meadows, often on a sunny sloping side with calcium rich soil.
It is also the county flower of the English counties of Cambridgeshire and Hertfordshire.
A large colony occurs in the Cotswolds, at the Gloucestershire Wildlife Trust's Gloucestershire Pasqueflower Reserve.
Pulsatilla is used as a herbal remedy for premenstrual tension, catarrh, styes, menopause, cystitis, acne, tinnitus. Homeopathy is a natural and safe alternative to conventional medicine which is suitable for all the family. Discovered in the eighteenth century, modern homeopathy has been successfully used by millions of people throughout the world.