photography & artwork: The Creative Minds
Fabulous Sunset featured in "The Weekend Photographer"
Location: Denny, Stirlingshire, Scotland, July 2010
751 views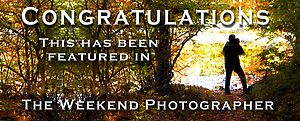 Denny is a town in the Falkirk council area, Scotland and formerly in the county of Stirlingshire.
It is situated seven miles west of the town of Falkirk, and around six miles east of Cumbernauld.
Denny is separated from neighbouring village Dunipace by the River Carron. Until the early 1980s, Denny was a centre for heavy industry, including several iron foundries, brickworks, a coal mine and paper mills. The town will be the final destination for the planned Beauly-Denny electricity transmission line.