4295 views, 23 favorites, 16 features
more pics of Julius here
thank you for all the views, comments, favorites and features!
featured in
"Cover Shots"
"#1 Artists of RedBubble"
"Women Photographers"
"Outstanding Daily Feature"
"Compact Group"
"Image of the Week"
"Students & Beginners"
"All Things Black & White"
"Image of the Month, November 2010"
"For the love of dogs"
"The World As We See It or as we missed it."
"TPW"
"Colour me a rainbow" White
"Dalmatian Station"
"High Quality Images"
All Creatures Great and Small
Challenge winner in "A Dash of Colour"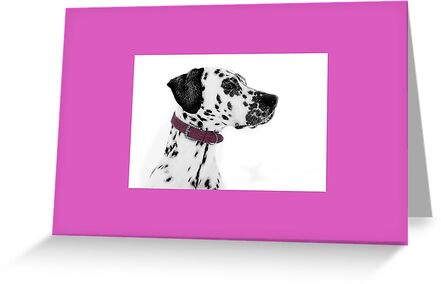 captured in Bavaria * January 2010 ~ camera: TCM super zoom / high-end processing by Steve Smith Thank you Steve!
This is the original image:


Image of the Week: This week is the choice of pradeep gill he has chosen a beautiful image by angel1
Pradeep has this to say of the image i love that one because of the feel of it.
it's not easy doing black and white with high key
and the details in that photo are so lovely, really that's a wonderful work and i truly enjoyed seeing it. it is a pleasure to the senses.
Congratulations to Angel1 for featuring on our Overview page for the next week and many thanks to Pradeep for choosing this beautiful image! Angel1 is the groups latest FEATURED MEMBER on 2nd February 2010

For our November 2010 Featured Image we have a fabulous choice chosen by Pradeep Gill, for our group Image of the Month he has chosen The Creative Minds & Shiny Happy People
Pradeep has this to say of Sabines gorgeous image this is the photo I love the most in the featured images, I simply love it, the outline of Dalmatian has come out so well, wonderful work my friend lovely, great job done…
Thank you Pradeep for taking the time to select this image and congratulations to Sabine who is also now the groups latest Featured Member.