photography by Sabine A. Rusted * Bavaria ~ 385 views
The Creative Minds * early Springtime
featured in The World As We See It , or as we missed it.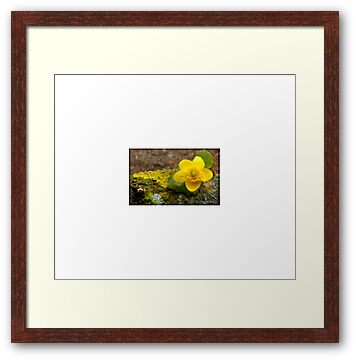 Caltha palustris (Kingcup, Marsh Marigold) is a herbaceous perennial plant of the buttercup family, native to marshes, fens, ditches and wet woodland in temperate regions of the Northern Hemisphere.
The leaves are rounded to kidney-shaped, 3–20 centimetres across, with a bluntly serrated margin and a thick, waxy texture. Stems are hollow.
The flowers are yellow, 2–5 cm diameter, with 4-9 (mostly 5) petal-like sepals and many yellow stamens; they appear in early spring to late summer. The flowers are visited by a great variety of insects for pollen and for the nectar secreted from small depressions, one on each side of each carpel.
Carpels form into green sac-like follicles to 1 cm long, each opening to release several seeds.