What the beginning of 'Know Your Rights' looks like to me. The guitar is either Strummer's, or a replica. Ignore Alien Orders, indeed.
---
Makes a great sticker for your guitar, because it has a guitar with a sticker on it: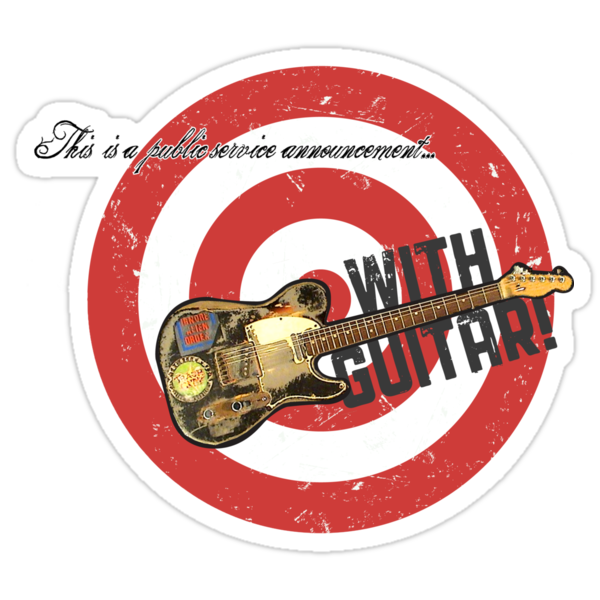 ---
This design also on the Zazzle, with various Zazzle size/model/pricing options.
---
Also on Zazzle as an iPhone case: