St,Ives, Cornwall UK
It is a magical place full of artists and musicians. I would love to live there one day.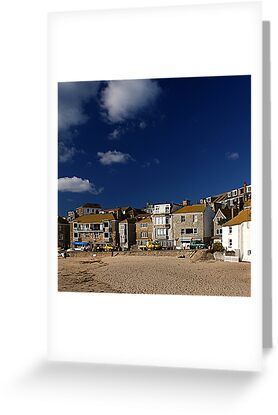 St Ives (Cornish: Porth Ia) is a seaside town, civil parish and port in Cornwall, England, United Kingdom. The town lies north of Penzance and west of Camborne on the coast of the Celtic Sea. In former times it was commercially dependent on fishing. The decline in fishing, however, caused a shift in commercial emphasis and the town is now primarily a holiday resort. St Ives was incorporated by Royal Charter in 1639. St Ives has become renowned for its number of artists. It was named best seaside town of 2007 by the Guardian newspaper.