Photo paint- My training with the portrait.(pen tablet,PS ,my brushes and texture)
Inspired by the music of rock and roll !
My illustrations and textures http://www.canstockphoto.com/stock-image-portfo...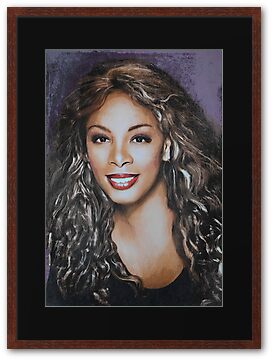 LaDonna Adrian Gaines, known by the stage name Donna Summer, was an American singer-songwriter who gained prominence during the disco era of the late 1970s. She had a mezzo-soprano vocal range, and was a five-time Grammy Award winner. Summer was the first artist to have three consecutive double albums reach number one on the U.S. Billboard chart, and she also charted four number-one singles in the United States within a 13-month period.
Summer died on May 17, 2012. The Associated Press reported she died that morning at her home in Key West, Florida at age 63. She had been diagnosed with cancer.