For all women in the world …
Digital work ( Adobe PS,three textures)
My texture – http://www.canstockphoto.com/stock-image-portfo...
Magnolia is a large genus of about 210 flowering plant species in the subfamily Magnolioideae of the family Magnoliaceae. It is named after French botanist Pierre Magnol.
The natural range of Magnolia species is a disjunct distribution, with a main centre in east and southeast Asia and a secondary centre in eastern North America, Central America, the West Indies, and some species in South America.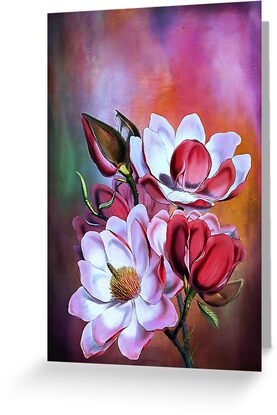 http://www.redbubble.com: