Taken during the first get together of the Central Coast and Hunter group. This is Nobby's beach and headland. The arches framed the view and the smoke from some bushfires gave a great backdrop to the image.
Photo taken with a Nikon D300 and the 70-200mm VR lens. Shta at f14 with a 1/80s exposure.
Featured in Going Coastal
Featured in Central Coast and Hunter
Featured in Newcastle NSW, Lake Macquarie & Surrounding Region
SOLD!!!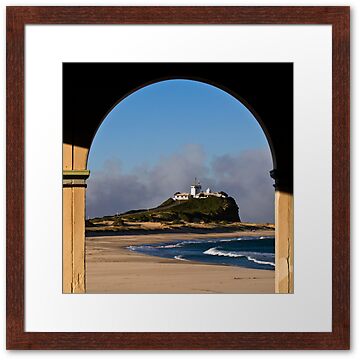 Large Flat Framed Print