Snuggling up in a warm bed with a soft feather duvet…it is a wonderful feeling especially on a cold winters night… This little chick looks so content swaddled in it's mothers warm feathers… Secure knowing that she will protect it and keep it warm. I have spent loads of time observing Tilly with her brood, she is gentle, tolerant, patient, affectionate and protective… she spends most of the day finding food for them and will give up the nice juicy worms for her young… Nature and her creatures are so beautiful… we can all take a page out of their book…Panasonic Lumix DMC-FZ35 A little Vignette applied in Picasa to this image…Southland New Zealand September 2012
I Love My Feather Bed!! – Sussex Chick


FEATURED: A PHOTOGRAPHERS CRAFT, THE BIRDS, IMAGES OF ENDEARMENT, ANIMAL CAPTIONS & CONFESSIONS, CAPTION FUN, CREME DE LA CREME FEATURE
The Sussex chicken is a dual purpose breed that originating in England around the time of the Roman conquest of Britain in AD 43 that is a popular backyard chicken in many countries.
I Love My Feather Bed!! – Sussex Chick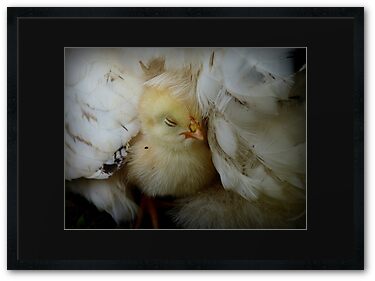 Can You See It? – Day Old Chicks


I Love My Feather Bed!! – Sussex Chick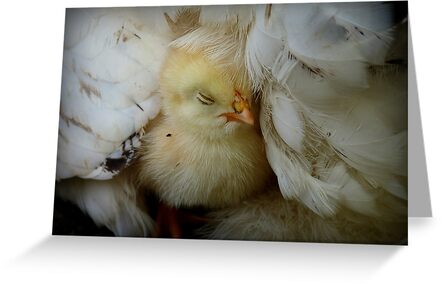 FEATURED SEPTEMBER 2012