A juvenile Blackbird enjoying his apple in the bight sunshine. A number of Blackbirds breed in our garden, it is always fascinating watching the young ones grow up. As they mature the males loose their brown look and turn black.
I'm Not In The Mood To Share This One!!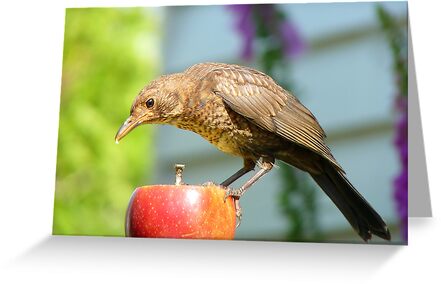 Blackbirds (Turdus merula) are native to Europe, north-west Africa and the Middle East. English settlers introduced blackbirds to New Zealand because their song was a nostalgic reminder of English life. Between 1867 and 1879 blackbirds were liberated on the three main islands, where they multiplied rapidly. Within 60 years they had spread to the Chatham, subantarctic and Kermadec islands. On mainland New Zealand, blackbirds are now found in most habitats up to 1,500 metres above sea level. Blackbird males are black with an orange bill and eye-ring, whereas females are dark brown with a streaky underside. They are about 25 centimetres long and weigh 90 grams. They have a warbling song and a piercing alarm call. The oldest blackbird recorded in New Zealand was 15 years old.
Panasonic lumix DMC-FZ35 Southland New Zealand Jan. 2012
I'm Not In The Mood To Share This One!!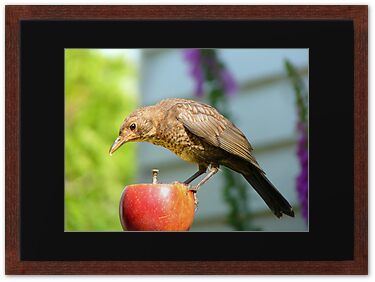 FEATURED: THE BRIDS
If I Sunbathe Long Enough I'll Turn Into A Blackbird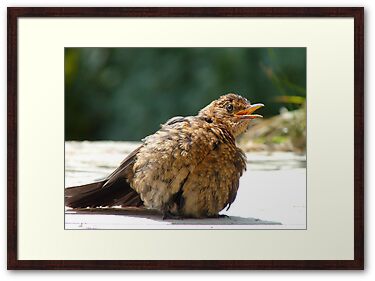 Hey, This Is My Spot! – Blackbird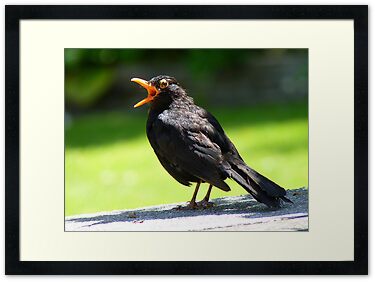 FEATURED JAN. 2012