Sleep My Brother…I'll Keep Watch!

Feeding birds gives delight to many people, especially those that are unable to leave their homes, the sick, the elderly and young children, as well as the keen Photographers. It is also fascinating having a birdbath in the garden. Many birds will visit this, in particular starlings, blackbirds and thrushes and even fantails. Other birds will visit just for a drink of water. Wild bird seed attracts many varieties of birds to our garden, and in the summer it is always a delight to welcome the new offspring… A pair of sparrow fledglings waiting for mum on the wash-line.
The House Sparrow (Passer domesticus) is a bird of the sparrow family Passeridae, found in most parts of the world. One of about 25 species in the genus Passer, the House Sparrow occurs naturally in most of Europe, the Mediterranean region, and much of Asia. Its intentional or accidental introductions to many regions, including parts of Australia, Africa, and the Americas, make it the most widely distributed wild bird. The House Sparrow is strongly associated with human habitations, and can live in urban or rural settings.
Panasonic Lumix DMX-FZ35 Southland New Zealand Nov. 2011
FEATURED: ANIMAL CAPTIONS & CONFESSIONS, ALL CREATURES GREAT & SMALL, BABY WILDLIFE OF THE WORLD
Sleep My Brother…I'll Keep Watch!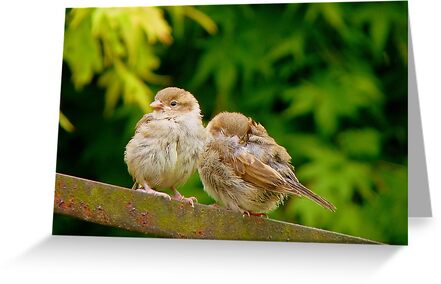 Can you see me! – Baby Sparrow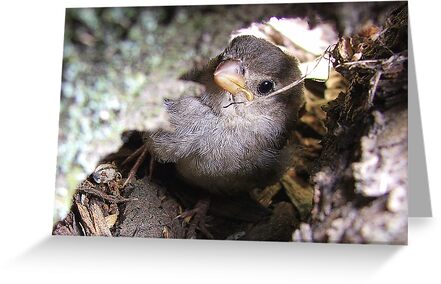 Featured 21st Nov. 2011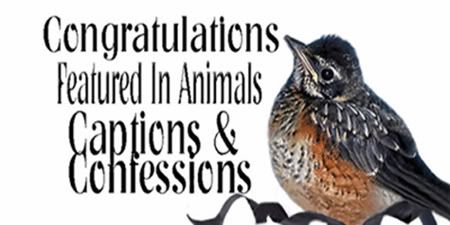 FEATURED MARCH 2012