For some people, ordering food to share is not allowed under any circumstances. And for some, sharing food is like sharing toothbrushes, you just do not go there, they could get quite angry about it. The spectrum ranges from full plate-sharers to nibble-sharers of food… Of course food-sharing varies, depending on where you are from and how your were brought up. For the serious eaters, sharing means a smörgåsbord, a taste off many plates, and mentality it allows them to try many different dishes at one sitting. (As long as the person you are sharing with does not snatch it up like it's their last supper.) Do you enjoy the smörgåsbord? or would you prefer to have a meal to yourself? This little Silver-Eye prefers to have the whole apple to himself, he does not want to share his meal under any circumstances…
Panasonic Lumix DMC-FZ35 Southland New Zealand 2011
FEATURED: Animal Captions & Confessions, Images Of Endearment, Every Little Thing You Do, The Best of Redbubble, Close-up's in Nature
Hey You.. I Am Definitely Not Sharing!!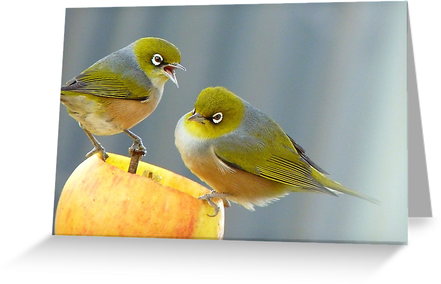 Hun..What Time Is The Parade Supposed To Start?

I Have A Sinking Feeling Hun!!

Calendar
Fun..Fun…Fun…The Big Apple… Silver-Eyes Calendar Link
Featured 5th Oct. 2011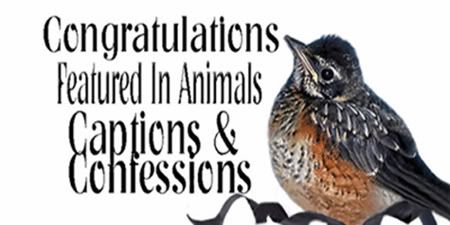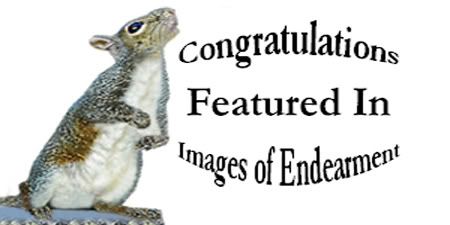 Featured 8th Oct. 2011


Featured 10th Oct. 2011