We are still enjoying the company of our little Silver-Eye characters… Perhaps it is because Mr Winter keeps popping back for a few days every now and then with hail & sleet & showers… Mrs Spring does not seem to mind she is putting on her very best show hoping to frighten Mr Winter away… The early bird catches the worm… I love that saying as I find the words to be very true in my case. I rise early each morning, fill the bird feeders and let the chooks out of the coupe. I sit in awe as I listen to Tranquillity waking. The deep red of the sunrise fades to light pink & orange when the sun pops over the horizon. The sounds of nature carried on a gentle breeze fill the air, and the scent of new blooms tantalise and wake ones senses. The birds rejoice as they welcome the brand new day by singing because they can and not because they have to… The little video clip is our way of sharing Tranquillity waking, taken early morning in our front garden. So sit back for a minute, turn the sound up and join me at Tranquilly as she awakens to a brand new day…

Panasonic Lumix DMC-FZ35 Southland New Zealand
FEATURES: Tell Your Photo Story
AND SO!!.. Where Is The Better Half?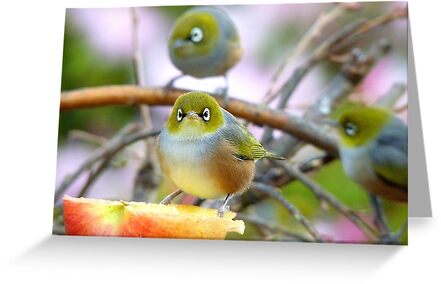 Featured 6th Oct. 2011