Swans – as well as ducks and geese – are members of the Anatidae family, in the order Anseriformes. With its elegant long neck, the black swan (Cygnus atratus) is New Zealand's largest wetland bird, around 1.2 metres long and weighing 5–6 kilograms. On the water, it appears all black with a bright red bill; however, in flight the bird shows wide white wing margins. It has a bugle-like call, and hisses to defend its nest. About 100 black swans were brought to the South Island from Australia in the 1860s, and the species has traditionally been regarded as introduced. However, numbers have increased faster than expected, suggesting more birds arrived independently – in which case it should be considered a self-introduced native.
To add to the intrigue, the extinct native swan, previously named Cygnus sumnerensis, is now thought to have been the same species as the black swan. A short youtube clip of Mum, Dad & Little one Maple Glen Southland New Zealand

Panasonic Lumix DMC-FZ35
Featured: Animal Captions & Confessions Group
Mum…Mum.. Please Read The Ugly Duckling Story Again..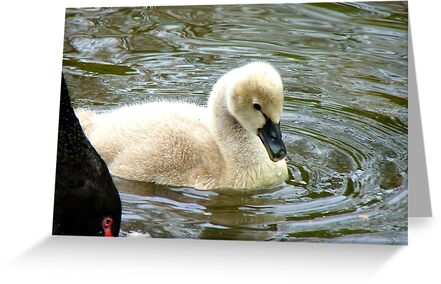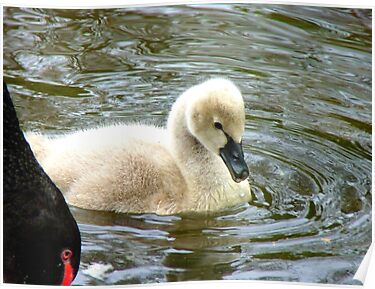 Two Heads Are Better Than One – Swans

Featured Sep. 14th 2011