When someone is thankful for something and hopes that his luck will not change he says, "Knock on wood" and looks around for some wood to knock. The origin of this belief goes back to the time when people in Europe thought that gods lived inside trees. If the wish were granted they would touch the tree again to thank the god.
New Zealand Wood Pigeons are forest birds favouring lowland forests dominated by podocarps. The Wood Pigeon is found in most areas of both the North and South Island. Their diet consists of Berries of the Puriri, Miro, Taraire and Karaka, supplemented by Nikau and Kahikatea are the Wood Pigeon's favourite food all the year round. They also eat the berries and new growth of other species. Wood Pigeons can drink without raising their heads to swallow, which is unusual for a bird. The New Zealand Wood Pigeon breeds in spring and early summer. Mating is characterised by spectacular aerial displays of both sexes, particularly the male. The female lays a single egg which is very long, narrow and white. Both adults care for the egg during the 28 day incubation period, the hen through the night and morning, and the male midday till evening. The Wood Pigeon breeds very slowly and studies show that fewer than 15% of chicks survive to independence. There are two sub species of Wood Pigeon, Novaeseelandiae, which breed on the three main islands. Chathamensis reside in the Chatham Islands, are a larger species. Spadicea survived on Norfolk Island until the 1800's.
Maple Glen has many native birds on the 25 hectares of beautifully landscaped gardens and waterways. It is a true bird paradise fantastic to see various parrots spices like Rosella's, Ring Necks, Love Birds, and Cockateels flying free in the beautiful gardens. The gardens provide an abundant food source for all bird spices…
Panasonic Lumix DMC-FZ35 Maple Glen Gardens Southland New Zealand
Did You Knock On My Wood?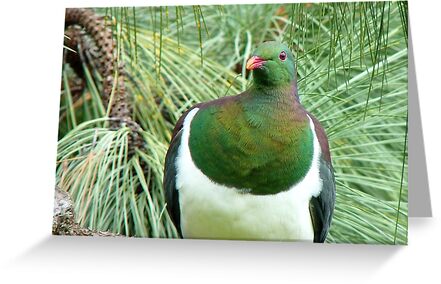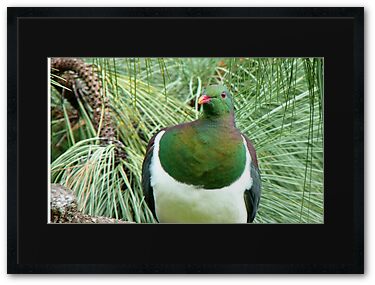 I'm Wearing My Winter Long Johns