Please view large for full effect.. thank you…
Hard to believe that a week ago we had snow flurry's, hail, and blustering winds as the polar outbreak hit Southland. This week we have have had sunny days and hot weather with blue, blue skies… well as you can imagine, I took hundreds of photos of our little feathered friends in the snow and wind…many are far to cute to delete…they are such expressive little birds, their little faces and white ring around the eye a story…Our winter is nearly over and soon they will disappear again for a whole season. I for one will miss their antics and expressions and the many laughs they provide us over the winter months…they are a joy and a beautiful gift from nature and an asset in our garden…Another capture of the snow falling, and a look that dares anyone to try and take his toffee apple away…so don't even think about it…
Panasonic Lumix DMC-FZ35 Southland New Zealand Aug. 2011
Featured 27th Aug. 2011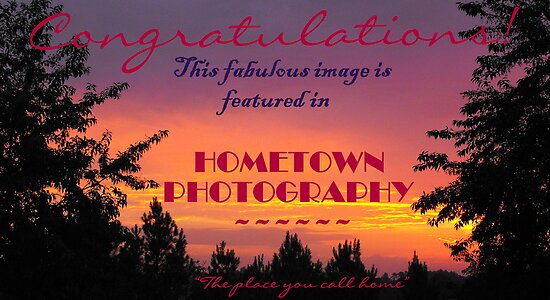 Featured 2nd Sep. 2011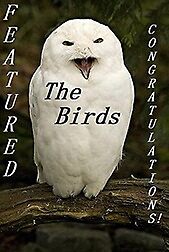 This Toffee Apple Is ALL MINE!!!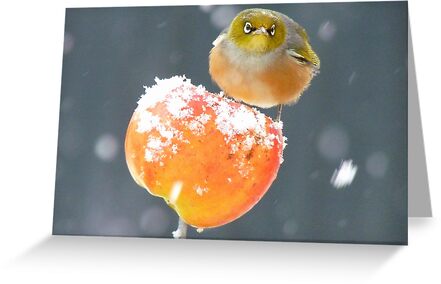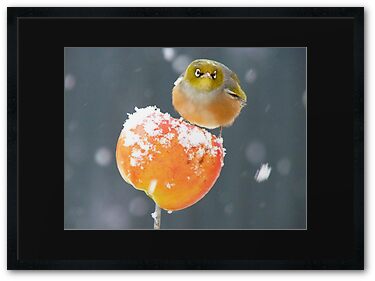 Remind Me Again…Why Is Wind Tunnel Testing Necessary?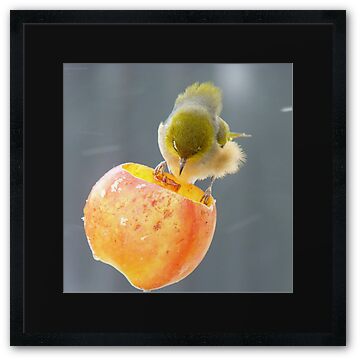 WIP Pastel Drawing by Trixi – The Adventures of the Silver-eye In The Big Apple…King Kong
Journal
If This Is The Big Apple, I Must Be King Kong!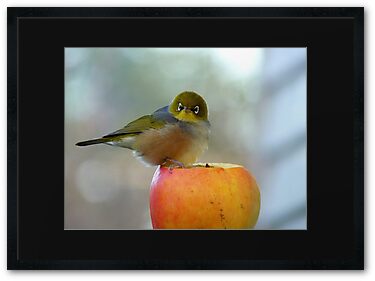 Geeeezzz!! Guess What I Woke Up To This Morning!