Please view large, thank you..
A closer look at the little waxeyes/Silvereyes/Whiteeyes enjoying the mixture of oats and sugar water. A supplementary treat given to them when it is really cold or the ground is covered in snow. They love it and hopefully it will keep their energy levels up till the snow melts. We had another dump of snow during the night, the garden looked magical. It appears to be clearing up and the beauty has turned into muddy slush…Another day of ensuring the little feathered fellows have enough to eat. I went for a walk and did not see many birds out and about as I usually do, I am convinced that all the neighbourhood birds are in our garden, I have never seen as many as there were yesterday and today. It is wonderful and they have given me so much pleasure, they are a joy to watch and I am happy they have food to eat…
Panasonic Lumix DMC-FZ35 July 25th 2011 Southland New Zealand.
*Mum Said Always Have A Good Breakfast!!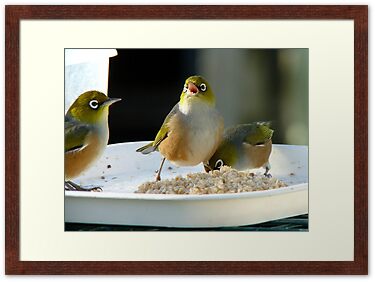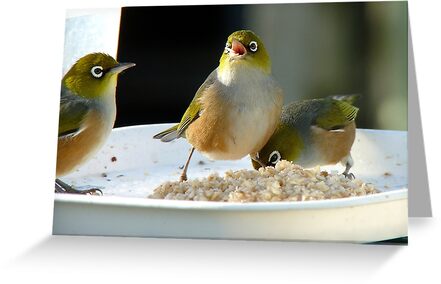 Well Somebody Ate It All!!.. Look At The Bowl, It's Empty!!!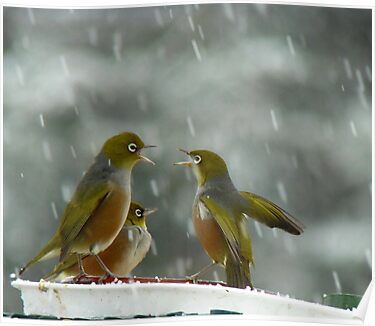 FEEDING FRENZY….