Please view large, thank you.
The Silvereye is a small bird with a conspicuous ring of white feathers around the eye, and belongs to a group of birds known as white-eyes. The Silvereye shows interesting plumage variations across its range. The grey back and olive-green head and wings are found in birds through the east, while western birds have a uniformly olive-green back. Breeding birds of the east coast have yellow throats, pale buff flanks (side of the belly) and white on the undertail. Tasmanian birds have grey throats, chestnut flanks and yellow on the undertail. To complicate this, the birds in the east have regular migrations within Australia and may replace each other in their different areas for parts of the year. Birds in Western Australia have yellowish olive, rather than grey, backs. This little fellow reminded me of a penguin with his wings out to the side. Even though his head is in the shade of the tree, the little rings around his eyes stand out.
A young emperor penguin, nicknamed Happy Feet, is regaining strength after an operation to remove sand from its stomach. It washed up on a New Zealand beach last week after swimming from Antarctica. Click the link and watch the small video clip on Happy Feet
New Zealand's Penguin Happy Feet.
Panasonic Lumix DMC-FZ35 Southland New Zealand
Featured 14th July 2011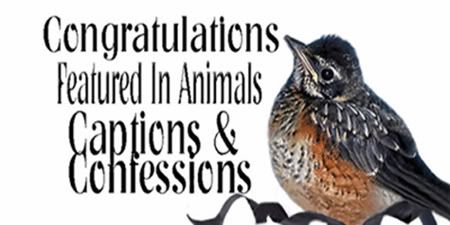 Dedicated to Loree. Thanks for your friendship & support.
Do I look Like Happy Feet The Penguin? – Silver-Eye