A bull calf with high genetic potential may be reared for breeding purposes. It may be kept by a dairy farm as a herd bull, to provide natural breeding for the herd cows. A bull may service up to 50 or 60 cows during a breeding season. Any more and the sperm count will decline, leading to cows "returning to service" (to be bred again). A herd bull may only stay for one season since over two years old their temperament becomes too unpredictable.
Bull calves intended for breeding commonly are bred on specialized dairy breeding farms, not production farms. These farms are the major source of stocks for artificial insemination.
Panasonic Lumix DMC-FZ35 Otago Southland New Zealand.
A Hunk Of Bull – NZ – Southland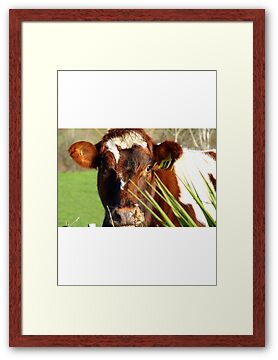 FEATURED: ANIMALS & WILD BIRD PHOTOGRAPHY
Anyone Seen My Jersey? – Dairy Cow