Watching the sheep graze in the early morning through the mist while the sun is rising. Nature tends to put on a very fine day at times when there is an early morning mist….One could say it is an aura, or a halo…
In parapsychology and many forms of spiritual practice, an aura is a field of subtle, luminous radiation surrounding a person or object (like the halo or aureola in religious art). The depiction of such an aura often connotes a person of particular power or holiness. Sometimes, however, it is said that all living things (including humans) and all objects manifest such an aura. Often it is held to be perceptible, whether spontaneously or with practice: such perception is at times linked with the third eye of Indian spirituality. Various writers associate various personality traits with the colors of different layers of the aura. Skeptics such as Robert Todd Carroll contend that auras may be seen for reasons such as migraines, synesthesia, epilepsy, a disorder within the visual system, a disorder within the brain, or due to the influence of psychedelic drugs such as LSD. Eye fatigue can also produce an aura, sometimes referred to as eye burn.
A halo also known as a nimbus, aureole, glory, or gloriole) is a ring of light that surrounds a person in art. They have been used in the iconography of many religions to indicate holy or sacred figures, and have at various periods also been used in images of rulers or heroes. In, among other religions, Hellenistic Greek, Roman, Hindu, Buddhist and Christian sacred art, sacred persons may be depicted with a halo in the form of a circular glow, or in Asian art flames, around the head, or around the whole body, this last often called a mandorla. Halos may be shown as almost any colour, but as they represent light are most often depicted as golden, yellow, white, or red when flames are depicted. Halos are found in Islamic art from various places and periods, especially in Persian miniatures and Moghul and Ottoman art influenced by them. Flaming halos derived from Buddhist art surround angels, and similar ones are often seen around the Prophet Muhammad and other sacred human figures. From the early 17th century, plainer round haloes appear in portraits of Mughal Emperors and subsequently Rajput and Sikh rulers; despite the more local precedents art historians believe the Mughals took the motif from European religious art, though it expresses a Persian idea of the God-given charisma of kingship that is far older. The Ottomans avoided using halos for the sultans, despite their title as Caliph, and they are only seen on Chinese emperors if they are posing as Buddhist religious figures, as some felt entitled to do.
Emperor Of The Sun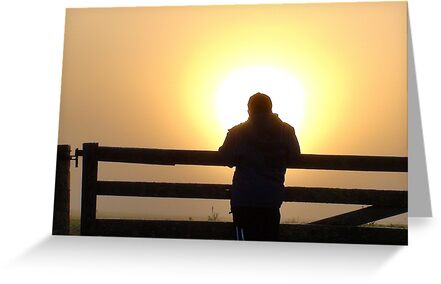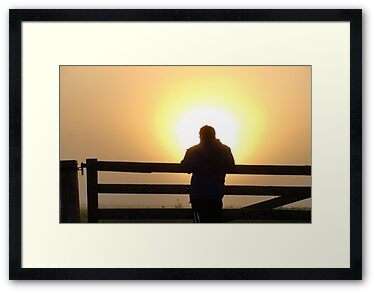 Sheep In The Mist!