Please view large, thank you
The leaves are falling fast, the days are decidedly cooler, as the summer colours have been replaced by falling autumn leaves. I loved the colours around the blackbird making him more striking.
The Common Blackbird seems to be closest in evolutionary terms to the Island Thrush (T. poliocephalus) of Southeast Asia and islands in the southwest Pacific, which probably diverged from merula stock fairly recently. It may not immediately be clear why the name "Blackbird", first recorded in 1486, was applied to this species, but not to one of the various other common black British birds, such as the Carrion Crow, Raven, Rook or Jackdaw. However, in Old English, and in modern English up to about the 18th century, "bird" was used only for smaller or young birds, and larger ones such as crows were called "fowl". At that time, the Blackbird was therefore the only widespread and conspicuous "black bird" in the British Isles. Until about the 17th century, another name for the species was ouzel, ousel or wosel (from Old English osle). Another variant occurs in Act 3 of Shakespeare's A Midsummer Night's Dream, where Bottom refers to "The Woosell cocke, so blacke of hew, With Orenge-tawny bill". The ouzel usage survived later in poetry, and still occurs as the name of the closely related Ring Ouzel (Turdus torquatus), and in Water Ouzel, an alternative name for the unrelated but superficially similar White-throated Dipper (Cinclus cinclus).
Panasonic Lumix DMC-FZ35 May 2011 Gore Southland New Zealand
Featured 11th May 2011


Autumn Rush!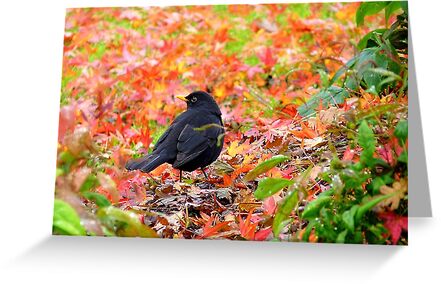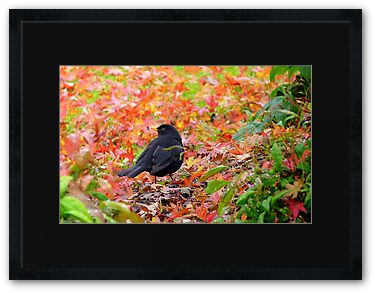 Blowing The Trumpet Of Warning!