Tigers have a lifespan of 10–15 years in the wild, but can live longer than 20 years in captivity. They are highly adaptable and range from the Siberian taiga to open grasslands and tropical mangrove swamps. They are territorial and generally solitary animals, often requiring large contiguous areas of habitat that support their prey demands. This, coupled with the fact that they are indigenous to some of the more densely populated places on earth, has caused significant conflicts with humans. Three of the nine subspecies of modern tiger have gone extinct, and the remaining six are classified as endangered, some critically so. The primary direct causes are habitat destruction, fragmentation, and hunting. Historically, tigers have existed from Mesopotamia and the Caucasus throughout most of South and East Asia. Today, the range of the species is radically reduced. All surviving species are under formal protection, yet poaching, habitat destruction, and inbreeding depression continue to threaten the tigers. Tigers are among the most recognisable and popular of the world's charismatic megafauna. They have featured prominently in ancient mythology and folklore, and continue to be depicted in modern films and literature. Tigers appear on many flags and coats of arms, as mascots for sporting teams, and as the national animal of several Asian nations, including India.
Panasonic Lumix DMC-FZ35 April 2011 Orana Wildlife Park Christchruch NZ
Featured 5th April 2011

Phew! Is This Day Over Yet?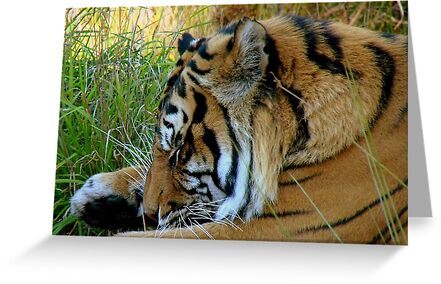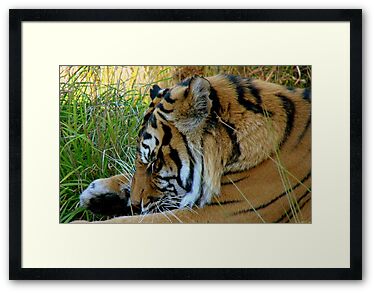 Totally Focused, Totally In The Moment! Lioness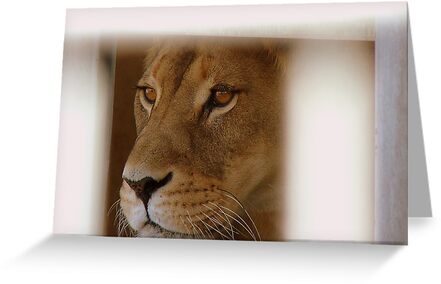 Boy Oh Boy Teething Is A Pain!! – Lion Cub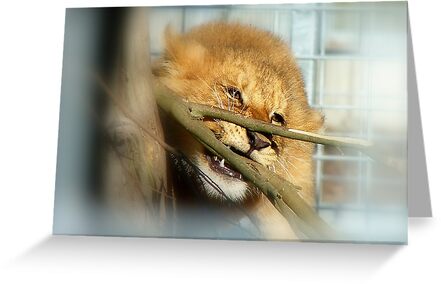 Orana Wildlife Park is operated by Orana Wildlife Trust. Set on 80 hectares of park-like grounds, Orana Wildlife Park is New Zealand 's only open range zoo. The Park has been developed as an open range sanctuary for endangered animals, providing them with enclosures as close to their natural habitat as possible. Streams, moats and banks are used as barriers to allow visitors the opportunity to see the animals in a natural manner. Over 400 animals from 70 different species are displayed.