To us this is the modern human cliff-dweller in the canyons of the world's city parks, high rise buildings and shopping malls, we often find this humble creature the pigeon which is a familiar site, bobbing amongst the park benches with its deliberate, comical gait, searching for stale bread and other such urban flotsam. Their astonishing capacity to turn urban garbage into a bird feast and banquet has become their daily bread.
This is not their natural habitat, look closely and you might see the ghost of a beautiful and noble bird beneath the grime of the city. The iridescent sheen of the nape, the soft gray plumage, the handsome wing bars. It is believed that the lowly pigeon was amongt the very first animals to be domesticated by humans, appearing in the first known written documents in Mesopotamia more than 5000 years ago, and it has a fascinating history. In primeval times the "rock dove", as our pigeon's wild ancestors are known, they lived in colonies on rocky sea cliffs and some still do in parts of the world. This is one of the reasons it has adapted so well to cities, roosting on the ledges of skyscrapers, modern buildings and under bridges.
Pigeons are often overlooked because they are so common, some would call them a nuisance at times. Take a closer look they really are beautiful brids with their iridescent sheen and soft gray plumage. The pigeons in the Dunedin city park have plenty of natural flora and fauna.
Panasonic Lumix DMC-FZ35 April 2011 Dunedin City Park New Zealand.
This Is The Life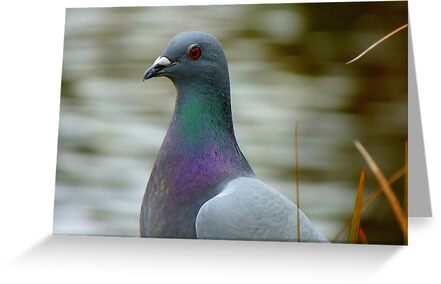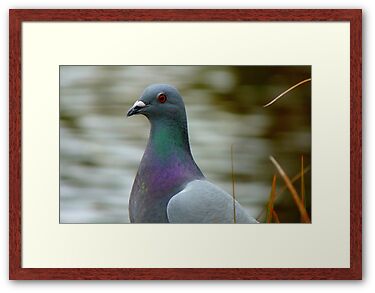 Environmentally Friendly – Wood Pigeon