Our amazing adventure to Kaka Point.
The seaweed danced like a magic carpet on the waves as we wandered slowly along the deserted beach. Variable Oystercatchers made themselves invisible amongst the black of the seaweed that lay scattered along the shoreline. A few lively insect-eating Pipit birds with their rapid repeated to-and-fro movements and constant bobbing action seemed to us in time with the lapping of the waves. A few Pied Stilts stood like daddy long legs against the scattered rocks, while the masked plover introduced himself with a loud call as he flew off over the cliff top.
For a moment my hubby (Keith) said he felt like Tom Hanks in "Cast Away", nothing but the sound of the breakers pounding the rocks and creating an endless swirl of foam, the gulls shrieking overhead, the crackle of loose stones beneath our rubber soled boots, the untouched bush line reaching up into the sky, occasionally punctuated by a gigantic chalkboard of sheer rock just crying out to the wind for more eternal art work.
We crouched, walked, climbed, and scrambled as unobtrusively as possible stalking numerous native birds, some willing to pose for a photograph while others soared high above us till they were out of sight.
Much to our delight hidden amongst the carpet of undergrowth was a single yellow eye watching our every move. Mindful not to distress or frighten him we took some photos. I was delighted to meet this rare and endangered Yellow Eyed Penguin for the first time.
Yellow Eyed Penguin
Unique to New Zealand, the hoiho, or yellow-eyed penguin, is thought to be the world's rarest penguin.
The Yellow-eyed Penguin is the sole extant species in the genus Megadyptes. (A smaller, recently extinct species M. waitaha was discovered in 2008. Thought to be closely related to the Little Penguin (Eudyptula minor), new molecular research has shown it is more closely related to penguins of the genus Eudyptes. Mitochondrial and nuclear DNA evidence suggests it split from the ancestors of Eudyptes around 15 million years ago.
With an estimated population of 4000 they are considered one of the world's rarest penguin species. The main threats include habitat degradation and introduced predators. It may be the most ancient of all living penguins. In August 2010 the yellow-eyed penguin was granted protection under the U.S. Endangered Species Act.
Penguins are thought of as the most human-like of all birds, waddling around and waving their flippers, full of character! Unlike humans though, penguins are very well adapted for life at sea, with streamlined bodies for torpedo speed and flat, overlapping feathers designed to keep them dry.
There are 18 different species of penguin in the world and all of these live in the Southern Hemisphere. Hoiho are very special to Otago Museum because, although they live on small islands south of New Zealand, the largest mainland colony of this wonderful bird is on Otago Peninsula, just a few kilometers from Dunedin City.
Hoiho can live for up to 20 years and spend most of the day at sea, feeding on fish and squid. They're amazing underwater and can dive down to 120 metres deep, holding their breath for up to four minutes! During their breeding season, the penguins come ashore every evening and waddle up the beach to their nest site as far as one kilometer inland! There they'll tend to their eggs and chicks, of which there are usually only two per year.
Hoiho had been living along the southeast coast of New Zealand long before people arrived and are well adapted to escape from predators in the sea such as seals and sharks because they can swim swiftly.
However, these penguins are clumsy walkers on land and are unable to escape from introduced land predators. Farming and coastal deforestation is reducing the shelter the penguins need for nesting. At one point, the significant reduction in population numbers meant Hoiho almost became endangered.
We are very blessed to live in such an "untouched world" and to have so many wonderful and beautiful creatures literally on our doorstep.
Panasonic Lumix DMC-FZ35 April 2011, Kaka Point Southland New Zealand.
Yellow Eyed Penguin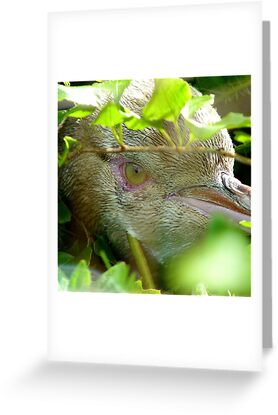 framed-print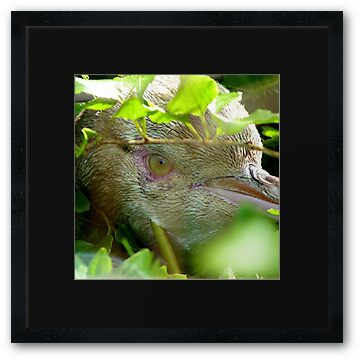 Roaring Bay – Kaka Point – Southland

You Can't See Me! – Variable Oysercatcher

Hey, I'll Pose! – Pipit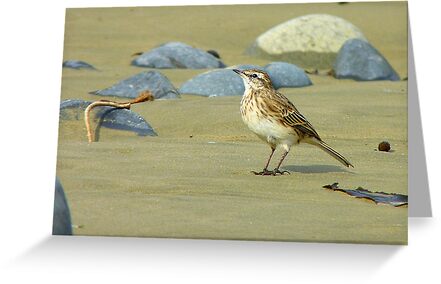 The Spur-winged Plover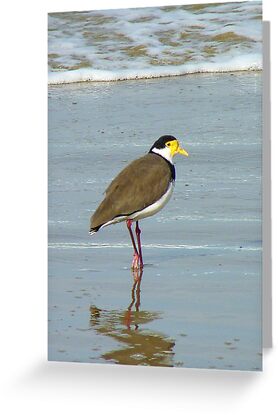 Pied Stilt

The Hooker's – Sealion – Kaka Point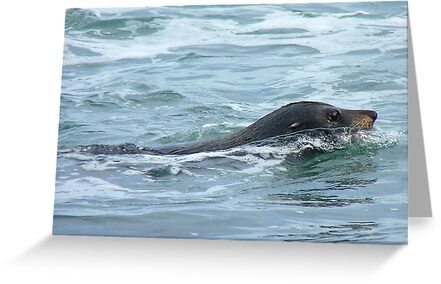 Flying Pied Stilts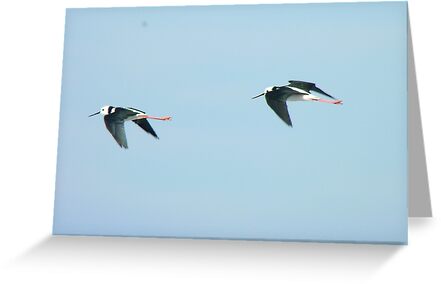 Wave Kaka Point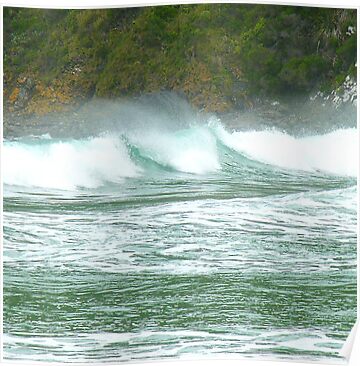 Yellow Eyed Penguin