Gladiolus (from Latin, the diminutive of gladius, a sword) is a genus of perennial bulbous flowering plants in the iris family (Iridaceae). Sometimes called the sword lily, the most widely used English common name for these plants is simply gladiolus (plural gladioli, gladioluses or sometimes gladiolas).
The genus Gladiolus contains about 260 species, of which 250 are native to sub-Saharan Africa, mostly South Africa. About 10 species are native to Eurasia. There are 160 species of Gladiolus endemic in southern Africa and 76 in tropical Africa. The species vary from very small to the spectacular giant flower spikes in commerce.
Gladiolus Meaning: Strength of character, remembrance, infatuation, splendid beauty, give me a break, I'm really sincere, flower of the Gladiators, admiration, tells recipients that they pierce the heart like a sword. Because the gladiolus has blade-shaped leaves, the name comes from the Latin word gladius which means sword. Also the birthflower for August.
Panasonic lumix DMC-FZ35 Feb. 2011
FEATURED: EXPLORE JAN. 2012
FEATURED: FLOWERING BULBS, ALL GLORIOUS LILIES
Splendid Beauty! Gladiolus Flower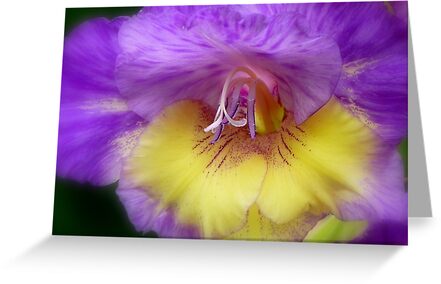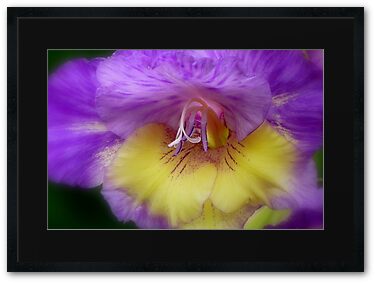 An Admiral Spray Of Gladness! – gladiolus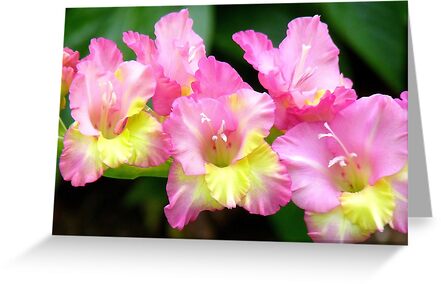 http://www.redbubble.com/people/andreael/art/76...
The Heart Of The Marrow – Courgette Flower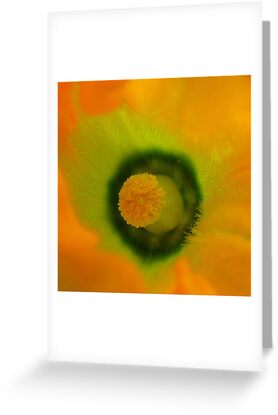 I dedicate this Gladiolus to Brenda Burnett for her wonderful friendship, support and for sharing her beautiful work with all of us.
FEATURED JAN. 2012
EXPLORE


FEATURED FEB. 2012