Blue skies, sunshine, beautiful bird life, what more can one ask for at "Tranquility" which is what we call our home in rural Southland
For more information on the silvereyes please visit my journal.
youtube link on Silvereyes
Information on Silvereyes
Panasonic Lumix DMC-FZ35 Oct 15th 2010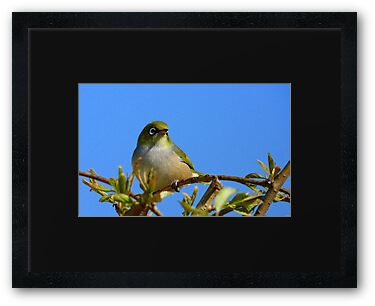 For those of you who have not seen the little Silvereyes in love I have attached a little youtube clip. Enjoy my hubby playing the guitar and whistling while you watch.
Youtube link of Two beautiful lovers sharing a moment!