The Redpolls are a group of small passerine birds in the finch family Fringillidae which have characteristic red markings on their heads. They are very closely related, and taxonomically could be considered as any thing from one to five species. Recent studies tend to support three species.
They are primarily seed-eaters, and often feed acrobatically like a tit; their diet may include some insects in summer. They have a dry reeling song and a metallic call. They lay 4-7 eggs in a nest in a tree or, in the case of Arctic Redpoll, a large bush. They can form large flocks outside the breeding season, sometimes mixed with other finches.
Location Taken: Gore, Southland, New Zealand.
Panasonic Lumix Camera Model DMC-FZ35 29 Aug 2010
I DEDICATE this to you Laura
for the love and passion you have for animals including our beautiful feathered friends. Your work with animals is incredible.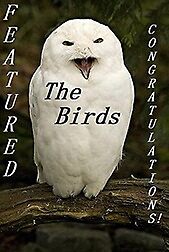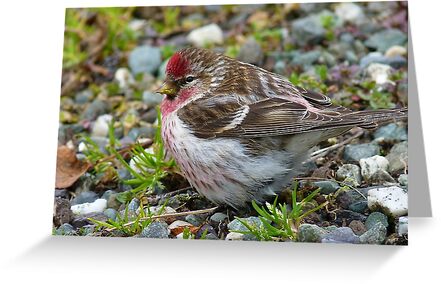 Featured in The Birds Group