I do hope you enjoy my art creativity :))))
Favoring is greatly appreciated ,
and will garner a response.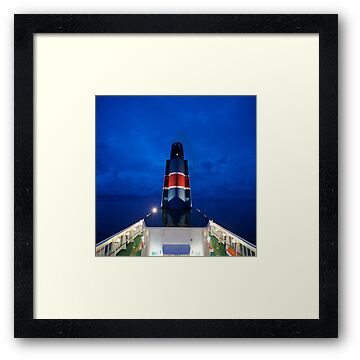 Purchases !!!!!!!!
are &&& F A N T A S T I C &&&
&&&&&&&&&&&&&&&&&&&&&&&&&&&&&&&&
God bless you each and every day with much love and Joy and wonderful inside and out !!
Views 35. Favs 2 !!!!!!. . Thank you!!! Dear Friends joyful New Year !!! Yeah so goood !!!
so much !!!! so happy !!
&&&&&&&&&&&&&&&&&&&&&&&&&&&&&&&&
!http://www.redbubble.com/mybubble/art/6554480-2...
!http://www.redbubble.com/mybubble/art/6554480-2...
Canon EOS 5D Mark II . CANON 70-200mm f/4
F E A T U R E D ……in group:
&&&&&&&&&&&&&&&&&&&
All Water in Motion and Reflections in Water.
January 09. 2011.
m/f Scandinavia – built in Swedish shipyard at Landskrona in 1980, thoroughly converted in 1999.
The ferry fulfils all requirements of SOLAS Convention, Stockholm Convention, recommendations of IMO and all others sea navigation requirements. The vessel has high ice class and the independent deck for personal cars as well as autonomic draught of the communication for suppliers. The advantage of the ferry is modern navigational equipment, fire – fights and evacuation. The installed NO2 catalysts, the modern devices to follow future requirements in the subject of environment protection. The ship classified by recognized Det Norske Veritas (DNV) classification society.
Main particulars:
Length: 146,10 m
Width: 25,90 m
Depth: 5,71 m
Speed: 18 knots
The number of loading decks: 3
The number of car places on different loading decks:
- On deck nr 3 – for 38 lorries or 180 personal cars
- on deck nr 4 – 160 personal cars
- on deck nr 5 – 160 personal cars
The ferry can take once 1808 passengers and 922 from them in a cabins (outside and inside cabins with WC and shower). On the ferry there are cabins for handicapped persons with convenient of the communication access by the lifts. There is possibility of using economy class cabins (202 berths) as well and airplane chairs.
By standard equipment such us: shops, bars, café, restaurants, cafeterias and conference rooms, on m/f Scandinavia there is cinema with 204 seats. This is a new possibility for individual customers as well as for corporate clients.
Facilities on board:
Apart from standard facilities such as shops, bars, restaurants and cafés there is also a conference room and a cinema. That opens up new opportunities not only to individual but also to corporate clients.
Conference room next to the reception, deck 6: 14 seats, up to 22 with extra chairs. Equipment: TV, DVD, slide projector, conference board (white board), flipchart.
Cinema, deck 2: 204 seats. Used also as a conference room. Equipment: overhead projector, (SHARP – standard S-video and VGA socket), DVD and VHS player, wired and cordless microphone.
Vivaldi Restaurant, deck 7: 138 seats.
Zorba Restaurant, deck 7: 104 seats.
Panorama Bar, deck 10: 214 seats.
Cafeteria, deck 7: 247 seats, including 42 for lorry drivers.
Café, deck 6: 190 seats. A part of the café is used as a casino with roulette and Black Jack tables and slot machines.
Grill Bar with a garden on open deck, deck 9: 100 – 200 seats.
Airplane chairs, deck 10: 136 seats.
Airplane chairs next to children's playroom, deck 9: 64 seats.